Hope Warehouse
6527 Friels Road, Queenstown, MD 21658
(Pink/ white dome-shaped building off of Rte. 301 near the Queenstown Outlets)
Queen Anne's County Used Furniture, Appliances, and Building Supplies
The Hope Warehouse is open to the public and sells furniture, appliances, and construction items at deeply discounted prices. This revenue is a source for Haven Ministries' efforts to provide HOPE and AWARENESS in Queen Anne's County, Maryland. In addition the Hope Warehouse assists neighbors in need with furniture and appliances. Referrals for these donations often come from county and state programs as well as churches and other nonprofit organizations.
A Customer Service Job Training Program is offered at the Hope Warehouse. Trainees go through a curriculum focused on soft skills training, retail store knowledge, and personal development.  Upon completion of the program, trainees receive a Haven Ministries Customer Service  Certificate which will help them secure better jobs in the future.
Store Volunteers Needed:
Greet & help customers, sort donations & general store upkeep!
Time slots available Wed – Sat 10am – 4pm
Sign up to Volunteer in October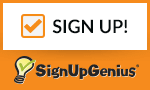 Sign up to Volunteer in November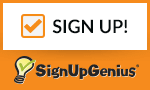 Store days and hours for purchase and donations:
Wednesday thru Saturday from 10 am – 4 pm
Donations
Donations are welcomed and accepted during store hours only. All items must be clean with limited wear and tear, in perfect working condition, and include all parts.
Appliances
Furniture
Architectural items
Cabinetry
Doors
Electrical
Flooring
Hardware
Lumber
Windows
Lighting
Plumbing
Miscellaneous Items
WE DO NOT ACCEPT – Upholstered furniture unless it is from a smoke free, pet free home, gas appliances, mattresses, particle board furniture, anything with rips or stains, baby items and electronics.
For more information please contact Hope Warehouse at 410-490-8498 or by email, hopewarehouse@haven-ministries.com. Thank you.